As usual, it was a rather boring weekend if your favorite NT has not featured. Even if it had, we are so much into club football that one weekend without it leaves us quite empty in terms of football.
This will be a rather short one. Mainly concerns some rumors about some names linked to Lazio for the summer mercato campaign.
I shall begin with a non-player. Yes, Igli Tare`s contract with Lotito apparently ends this summer and things are underway for Tare to extend for at least another 2 years until 2013. It appears Tare and Lotito get along pretty well and I think that Tare is gaining the needed experience to become a solid Sporting Director for a prestigious club like SS Lazio.
The second of course concerns players. Since NT`s played this weekend, Lazio scouts were apparently involved in scouting mission, in particular about some Slovenian and Bosnian players. So, we are linked to strikers like Novakovic (Slovenia), Ibisevic (Bosnia) and two Argies from River Plate, Funez Mori and Lamela, who cost around 15 mil each.
In case new deal for Nando Muslera fails, we are apparently signing Cagliari keeped Marccheti (who is a great keeper I would admit)
And the biggest surprise would be the name of Lorik Cana (my compatriot) who currently plays for Galatasaray. A defensive midfielder, very strong with great experience in Champions League and club football in general. If we could get him, that would be lovely.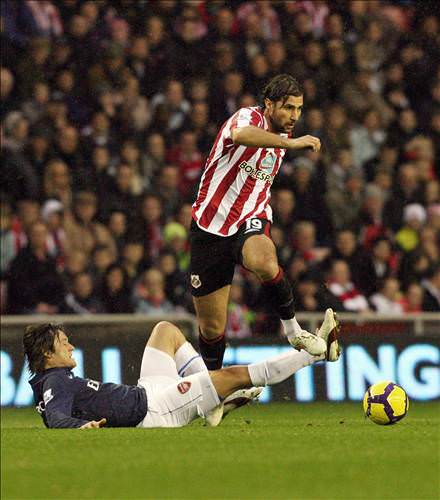 Further, Stefan Radu`s ban was reduced from 3 matches to 2 and this is most certainly a positive thing.
Regarding sponsorship, there are rumors that Lazio, like Barcelona will wear UNICEF logo`s on their jerseys, which will positively impact the overall image of Lazio!